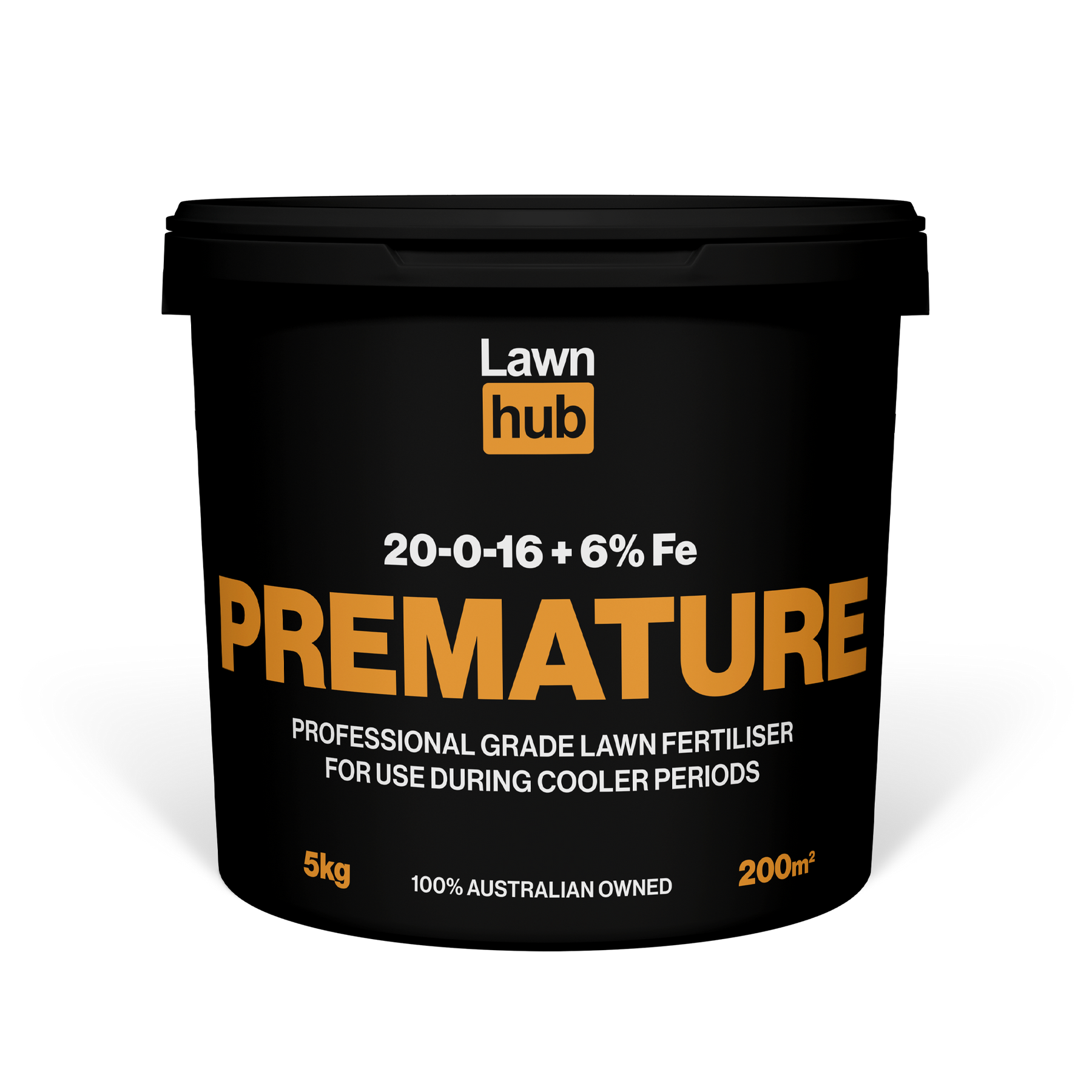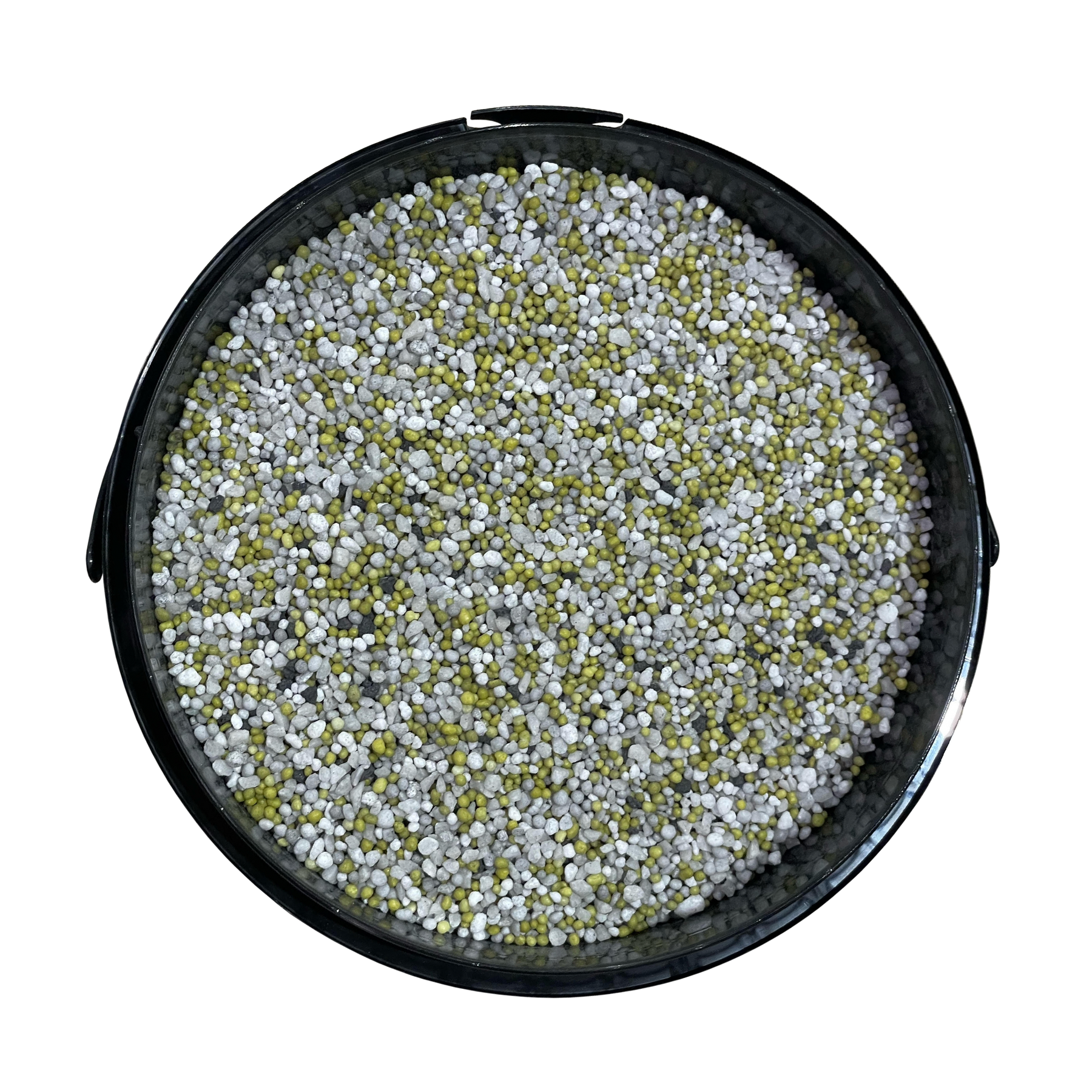 Premature 20:0:16+6% 5kg Winter Lawn Fertiliser 220SGN Original Size
Pickup available at Waterpro Dry Creek / Lawnhub
Usually ready in 24 hours
Premature 20:0:16+6% 5kg Winter Lawn Fertiliser 220SGN Original Size
Waterpro Dry Creek / Lawnhub
Pickup available, usually ready in 24 hours
36 Churchill Road North
Dry Creek SA 5094
Australia
+61883218400
Waterpro Kent Town
Pickup available, usually ready in 24 hours
20 King William Street
Kent Town SA 5067
Australia
+61883636050
Railways Landscape Supplies
Pickup available, usually ready in 24 hours
5 Sims Street
Old Reynella SA 5161
Australia
+61883218444
Find Premature in the LAWNHUB Half Load Pack and the LAWNHUB Amateur Pack (via the images below).
LAWNHUB Premature is the first of our 'Limited Seasonal Release' products. It is designed to help your lawn 'last' as the season cools off.
Apply 2.5kg/100m2 to any variety of lawn and water in well, especially in tight, low cut turfs to ensure the 220sgn prill is pushed past the canopy.
Premature will ensure your lawn stays green for up to 10 weeks.
This product is perfect for the home lawn fanatic.
Please note: The colour of the granules may differ from the images provided due to the availability of the product at the time of purchase. However, we assure you that you will receive the product as stated on the label.
𝗤: 𝗗𝗼 𝗜 𝗻𝗲𝗲𝗱 𝘁𝗼 𝘄𝗮𝘁𝗲𝗿 𝘁𝗵𝗶𝘀 𝗶𝗻?
𝗔: Yes. Straight away.

𝗤: 𝗜𝘀 𝗶𝘁 𝘀𝗮𝗳𝗲 𝘄𝗶𝘁𝗵 𝗽𝗲𝘁𝘀?
𝗔: Yes. Provided you ensure this product is not spread during windy conditions and it is watered in well straight away.

𝗤: 𝗪𝗵𝗲𝗻 𝘀𝗵𝗼𝘂𝗹𝗱 𝗜 𝘂𝘀𝗲 𝗣𝗿𝗲𝗺𝗮𝘁𝘂𝗿𝗲?
𝗔: In Autumn and early Winter.

𝗤: 𝗜𝘀 𝘁𝗵𝗶𝘀 𝘀𝘂𝗶𝘁𝗮𝗯𝗹𝗲 𝗳𝗼𝗿 𝗮𝗹𝗹 𝘁𝘂𝗿𝗳 𝘃𝗮𝗿𝗶𝗲𝘁𝗶𝗲𝘀?
𝗔: Yes.